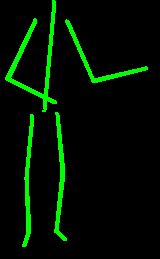 MrServer Privacy Policy
MrServer, Inc., believes that respect for the privacy of the individual is essential to the future of the Internet. To this end:
We gather no personal information from visitors without express permission.
We will not require you to provide your name, email address, or other identification, unless it's necessary to provide the service or product requested.
We will not use cookies to track or otherwise monitor your browsing. Cookies may be used to enhance certain operations, but they will never be required unless there is no reasonable alternative.
In order to provide statistical information to our customers, and to provide accountablity for the purpose of preventing abuse, we do collect certain items:
For each request made, we record the item requested, the date & time of the request, the server response code, the bytes sent, the originating IP address, the browser used, and the referring page, if any.
If you want to be added to any mailing list you will, of course, need to provide a valid email address.
Some services provided may require additional items, including but not limited to name, address, email, telephone, or other contact information
In return, we promise not to divulge the information gathered to anyone who does not a have an overriding right to it. We are bound to produce any records sought by law enforcement, for instance. We also make site statistics available to our customers - for their own sites only. We do not consider your information an 'asset' for us to sell or trade. And in the unlikely event that MrServer changes hands, you will be given the opportunity to have your information removed from our files to the extent possible.

This policy applies only to the MrServer, Inc., websites. Other sites linked from our Web sites may have other, more permissive, privacy policies.

Some sites hosted by MrServer, Inc., use third-party advertising companies to serve ads when you visit those sites. These companies may use information (not including your name, address email address or telephone number) about your visits to those and other Web sites in order to provide advertisements about goods and services of interest to you. If you would like more information about this practice and to know your choices about not having this information used by these companies, click here.


Note: Anyone acting with intent to commit fraud or in bad faith will lose any and all privacy protections, including but not limited to those listed above!